Internet Marketing Done Right For Dentists & Optometrists
Local SEO Services For Dentists & Optometrists
Passionate Local SEO Experts
Welcome to Bite & Sight Marketing, your trusted partner for local SEO services in Melbourne. As passionate local SEO denatl marketing experts, we are dedicated to helping businesses grow their brands and profits by enhancing their local online presence. With our personalised strategies and in-depth understanding of the Melbourne market, we have a proven track record of increasing brand visibility and driving results.
Niche, Laser-Focused Local SEO
At Bite & Sight Marketing, as a local SEO company, we specialise in local SEO services tailored to dentistry and optometrist practices in Melbourne. Our expertise lies in leveraging the power of local search to help these medical practices connect with their niche, target audience and dominate the local market. In today's digital age, having a robust online presence is crucial for attracting clients, and local dentist SEO plays a key role in achieving that.
Our SEO experts have helped our awesome clients:
Grow client conversions by over 250%
Enjoy 600% return on ad spend
Growing leads by over 100%
LET'S CHAT ABOUT BOOSTING NEW CLIENT BOOKINGS TODAY
KEYWORD RESEARCH
We do intensive keyword research & use multiple local SEO-boosting methods
LOCAL CITATIONS
We create & optimise online practice citations in the right citation category.
MY BUSINESS OPTIMISATION
We claim, amplify & manage Google listings & positive robust online reputations.
LOCAL CONTENT CREATION
We build engaging, local content & establish you as an authority in your field.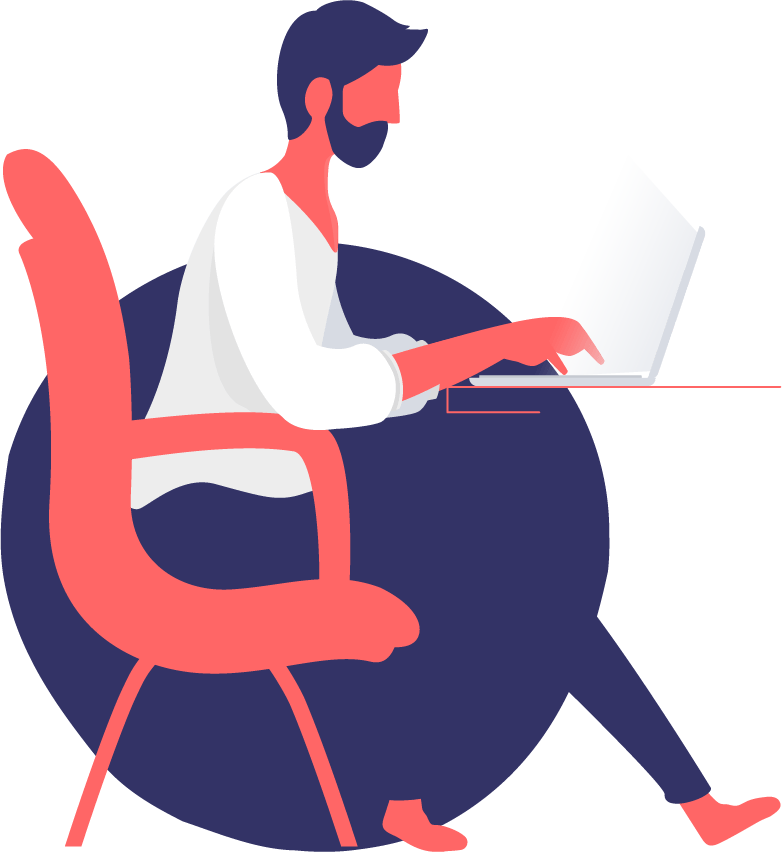 Dentist & Optometrist Local SEO
Local SEO Dominance Method
SEO SERVICE GRAPH
Graph to be segmented into:
Niche keyword research
Relevant content
Tags & metadata
Authority backlinks
Search engine assessment
Trustworthiness & authority
Mobile accessibility
Website design & development
Pay-Per-Click (PPC) advertising
Social media marketing
Online reputation management
Content marketing
When you partner with Bite & Sight Marketing for your local SEO needs, you can expect a personalised approach and a deep understanding of the Melbourne dentistry and optometry market.
"I've used other SEO & Pay-Per-Click marketing companies in the past but we're no longer working with them. We went to Bite & Sight Marketing to handle all of our online marketing (SEO, PPC, & Retargeting). Robby & his platoon have done a great job for us and it's taken our company from where we were to where we are now, and we're continually growing. We add a new staff member on basically every 9 months and it's great to see the progress we're making."
Josh
Dentist
"We have been working with Bite & Sight Marketing for just about four months now and have been very pleased with the results. Prior to working with them, we tried a number of different strategies and internet marketing companies with very little success.. The Bite & Sight Marketing team came in and turned things right around. I highly recommend Bite & Sight Marketing for marketing your business online. It's works great for us!"
Annie
Optometrist
"Bite and Sight Marketing have been nothing but professional and are amazing with their communication at all times. But that's just the beginning. Since we started with them our SEO and PPC results have been off the charts! These guys mean business and get us the results we've been looking for. They changed the game for us!"
Daniel & Steve
Dental & Orthodontic Specialists
Why Choose Us?
Partnership: We believe in partnering with our clients to understand their unique needs and goals. Your success is our success, and we work collaboratively to achieve it.
Local Market Expertise: With our in-depth knowledge of the Melbourne market and local businesses, we tailor our strategies to ensure maximum impact within your specific area.
Proven Track Record: We have a track record of increasing brand visibility and driving results for our clients. Our strategies are backed by real-world success stories.
Personalised Strategies: We don't believe in a one-size-fits-all approach. We take the time to understand your business and develop personalised strategies that align with your goals.
The whole Bite & Sight Marketing team is passionate about helping dentistry and optometry practices in Melbourne succeed. We direct this energy into tried-and-tested local SEO strategies and methodologies that have a proven success record for us.
The Main Process Elements
Niche Keyword Research
Our team conducts in-depth niche keyword research to identify the most relevant and high-performing keywords for your dental or optometry practice in Melbourne. By targeting specific keywords that your local audience is searching for, we optimise your website's visibility and attract qualified traffic. 
Relevant Content
Creating compelling and informative content is crucial for local SEO success. Our content specialists develop engaging articles, blog posts and landing pages that are tailored to your target audience's interests and needs. By providing valuable information and addressing their pain points, we establish your expertise and authority. 
Tags & Metadata
Optimising your website's tags and metadata is essential for search engine visibility. Our SEO experts ensure that your title tags, meta descriptions and headers are optimised with relevant keywords and compelling messaging. This helps search engines understand the context of your web pages and improves your chances of ranking higher. 
Authority Backlinks
Building a strong backlink profile is a crucial aspect of local SEO. Our team employs effective link-building strategies to acquire high-quality backlinks from reputable websites in the dental and optometry industries. These authoritative backlinks not only drive referral traffic but also signal to search engines that your website is trustworthy. 
Search Engine Assessment
We comprehensively assess your website's technical aspects and optimise its loading speed, mobile responsiveness and crawlability, making it easier for search engines to index and rank your pages ‒ increasing your local SEO success. 
Trustworthiness & Authority
Establishing trust and authority is paramount for local SEO. We enhance your online reputation with strategies like managing customer reviews, promoting positive testimonials, and optimising business listings on local directories. Your reliability and credibility boost visibility and attraction. 
Mobile Accessibility
With the majority of local searches happening on mobile devices, having a mobile-friendly website is crucial. We ensure your website provides a seamless browsing experience for your mobile users. This not only improves user satisfaction but also helps you rank higher.
Website Design & Development
An aesthetically appealing and user-friendly website is vital for local SEO success. Our web design and development experts create visually stunning, easy-to-navigate, engaging websites that drive conversions. We optimise the structure, layout and user interface of your website to maximise its impact.
Pay-Per-Click (PPC) Advertising
As a dental PPC agency to boost organic local SEO efforts, we offer PPC advertising services. Our experts develop targeted PPC campaigns that reach your local audience at the right moment, driving instant visibility and generating qualified leads. We help you achieve maximum ROI from your PPC investment.
Social Media Marketing
Harnessing the power of social media is crucial. Our social media marketing for dentists and strategies amplify your brand's presence across appropriate platforms, engaging local audiences and driving website traffic. We create compelling content, run targeted ad campaigns, and foster community interactions to boost your local visibility and brand awareness.
Online Reputation Management
Building and managing a positive online reputation is key to gaining the audience's trust. Our online reputation management services include monitoring and responding to customer reviews, managing mentions and addressing negative feedback promptly. By maintaining a stellar online reputation, we build your credibility and attract local customers.
Content Marketing
Content is at the heart of successful local SEO. Our content marketing strategies involve creating and distributing valuable, informative and shareable content. From blog posts and infographics to videos, we ensure your content resonates with your local audience, drives engagement and positions your brand as a thought leader.
Get A Free SEO Audit Report
THE BITE & SIGHT DIFFERENCE
YOUR STEP BY STEP SEO ANALYSIS
The first step in the process for the Bite & Sight team will be to audit your website and any campaigns you might have running. Next, we audit your internet-wide digital presence. In addition, our teams will analyse your local digital area and the searches being done by your target market. After all this data is collated, we will also check up on your top competitors, their digital presence and what they have in place.
You will get:
Accurate assessments done by senior technicians.
Relevant strategic feedback that makes sense for your industry.
A tangible solution on how to beat your competitors in the digital space.